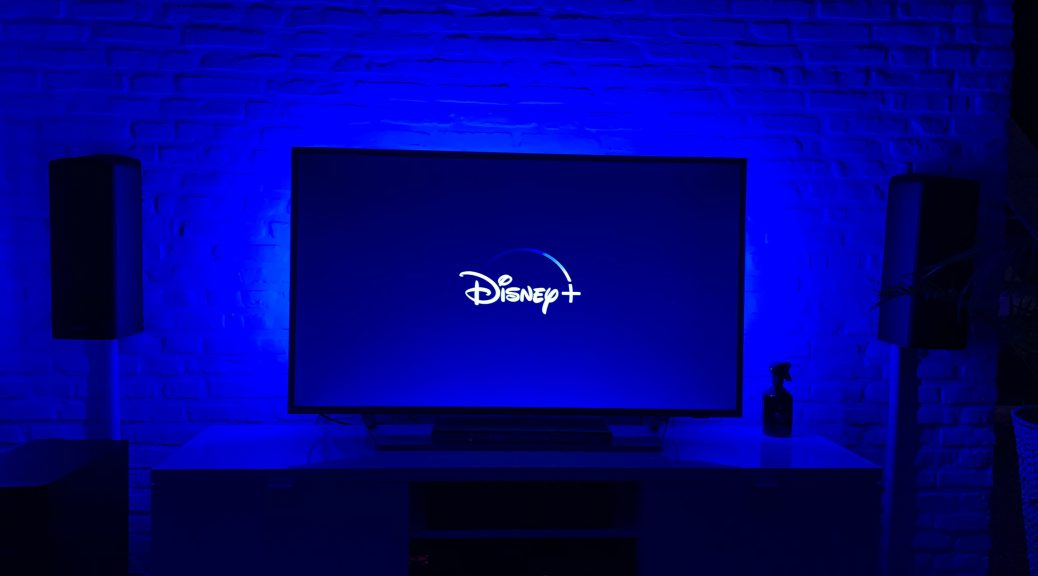 Een eerste kijk op Disney+
Een eerste kijk op Disney+
Vanmorgen in de bus kwam ik erachter dat Disney zijn eigen streamingsdienst heeft gelanceerd als preview in Nederland. Als jij je nu abonneert op Disney+ kun je tot 12 november de dienst gratis uitproberen. Nou daar moest ik natuurlijk ook gelijk even gebruik van maken.
Account aanmaken voor Disney is erg eenvoudig. Dit kan aan de hand van je e-mail adres en het instellen van een betaalwijze. Ik heb gekozen voor iDeal, dan zal vanaf 12 november maandelijks 6,99 van mijn rekening worden afgeschreven. Een prima deal natuurlijk want de eerste 2 maanden kijk je helemaal gratis.
Disney+ is als app verkrijgbaar op een groot aantal apparaten. Denk hierbij aan de iPhone, iPad, Apple TV, Android Smartphone, Android TV, Playstation 4, Xbox One, LG TV's en Chromecast apparaten. Daarnaast kun je via de site zelf ook op de computer kijken. Voor de meeste mensen zit er vast wel een optie bij, waarmee ze zonder problemen van de dienst gebruik kunnen maken. In de toekomst verwacht ik dat dit ook beschikbaar zal komen op bijvoorbeeld de Ziggo Next mediabox of andere TV's.
Zonder problemen…. dat is nog wel even de vraag want het gaat om een preview van de dienst. Op het eerste oog lijkt alles al helemaal af maar bij het eerste gebruik loop je al wel tegen wat problemen aan. Bij het afspelen van een film merkte ik dat het Surround geluid erg zacht is en dat de ondertiteling nog handmatig gekozen moet worden zodra de film is gestart. Ook wordt de ondertiteling voorzien van een zwarte balk achter de letters, wat niet echt fijn kijkt. Hier kan Disney nog wel wat verbeteren.
Disney+ werkt verder zoals je het zal verwachten. Je kan maximaal 7 profielen aanmaken voor al je gezinsleden. Iedereen logt in met hetzelfde mail adres en wachtwoord. Na het starten van de app kies je jouw profiel en zoek je vervolgens een leuke film of serie in het aanbod.
Gesproken over het aanbod, op Disney+ vindt je films en series terug van Disney, Pixar, Marvel, Star Wars en National Geographic. Met andere woorden het aanbod is heel erg groot. Naast de bekende Disney films en series vindt je ook het aanbod van Disney Channel terug zoals bijvoorbeeld Hannah Montana.
Wat opvalt is dat je bij het kiezen van een film of serie nergens de beschikbare kwaliteit krijgt te zien. Er is alleen maar 1 categorie genaamd 4K Ultra HD en HDR die iets zegt over welke kwaliteit je kan bekijken. Ik hoop dat ze dit later nog toevoegen en ook een keuze hierin mogelijk maken.
Op dit moment is de dienst redelijk goed te gebruiken, ik heb alleen wat problemen gehad bij het aanmelden. Waarschijnlijk is de dienst nog niet geoptimaliseerd voor vele gebruikers waardoor het soms even kan duren voordat alles geladen is. Dit zal natuurlijk in de komende periode allemaal veranderen. Waar je ook even rekening mee moet houden is dat je met maximaal 4 personen tegelijk kan kijken. Ondanks dat je 7 profielen hebt, kun je dus maar met 4 personen tegelijk kijken. Dit is vergelijkbaar met Netflix en ik denk niet dat ik hier ooit last van zal krijgen.
Aangezien wij in Nederland Disney+ mogen proberen hebben wij natuurlijk enorm veel geluk. De rest van de wereld moet nog even wachten. Er is veel aanbod in het Nederlands en alles is wel voorzien van ondertiteling. Ik ben ook erg benieuwd of Disney echt wacht tot 12 november voordat ze hun nieuwe series en films beschikbaar maken.