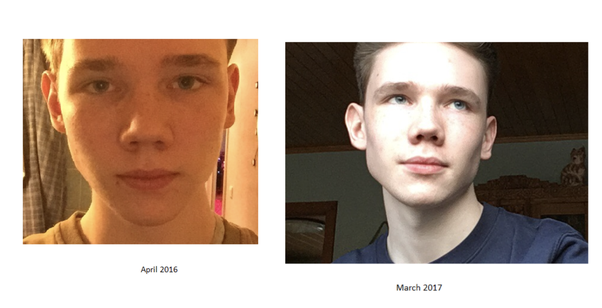 Weet jij wat Mewing is?
Weet jij wat Mewing is?
Nou onlangs kwam ik weer iets interessants tegen op YouTube, diverse filmpjes over Mewing en de resultaten daarvan. In het begin dacht ik wat is dit nu weer voor rage, maar na wat onderzoek vond ik het toch wel iets om met jullie te delen.
Een paar blogs geleden heb ik het al over mondverzorging gehad. Mewing is een techniek waarmee jij de gezondheid van jouw mond kan verbeteren zonder dat je hier speciale producten voor hoeft te gebruiken. Het is een techniek die je dagelijks moet toepassen om resultaat te zien. Eerst even wat theorie over Mewing.
De term Mewing komt van de techniek die 2 orthodontisten, Proffesor John Mew en zijn zoon Doctor Micheal Mew hebben bedacht. Het volgt het principe van de wet van de wolf. In het kort komt het er op neer dat ze niet vinden dat scheve tanden een genetische afwijking zijn maar het resultaat van onvolgroeide boven en onderkaken. En dat de groei van de onderkant van het gezicht niet volledig ontwikkeld wordt. Door een juiste houding van de tong, de juiste slik patronen en kauw gewoontes, zou ons gezicht en kaak goed kunnen ontwikkelen. Iets wat door de moderne eetgewoontes niet meer zo normaal is.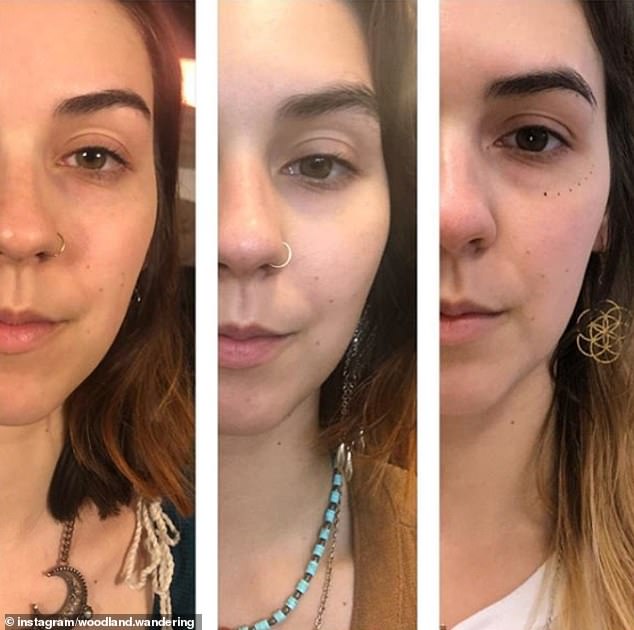 Het komt er dus op neer dat ons moderne eten, de kaken niet voldoende belasten om zich op de juiste manier te volgroeien. Denk er maar eens over na, bijna al ons eten is zacht en gemakkelijk kauw baar. Daarnaast vinden we het ook heerlijk om te snoepen of op een lolly te zuigen. Wat de ontwikkeling van onze kaken niet bevorderd.
Door de techniek Mewing te gebruiken zorg je ervoor dat jouw kaken en onder gezicht alsnog de ruimte krijgen om zich te gaan ontwikkelen wat in de toekomst problemen kan gaan voorkomen. Daarnaast zal ook de vorm van je gezicht veranderen waardoor je een mooiere kaaklijn krijgt, wat weer door mensen aantrekkelijker wordt gevonden. Nou dubbel voordeel dus!
Maar hoe werkt de Mewing techniek nu eigenlijk en wat moet je hier allemaal voor doen? De basisprincipes zijn als volgt:
Laat je tong volledig rusten tegen je gehemelte aan als je niet eet of praat.
Houd je tanden op elkaar en je lippen gesloten.
Adem alleen maar door je neus.
Kauw goed op je eten.
Slik je gekauwde eten van de achterkant van je mond door zonder hierbij je lippen te gebruiken.
Nou dat is nogal een lijstje en als je er voor het eerst mee begint kan het heel erg wennen zijn. Je moet eigenlijk je hersenen een hele nieuwe manier aanleren hoe jij je kaken en tong laat rusten. Daarnaast is het ook aan te raden om vaker harder voedsel te nuttigen zoals bijvoorbeeld noten. Door meer en langer te kauwen krijgen de spieren in je kaak meer ruimte om zich te ontwikkelen.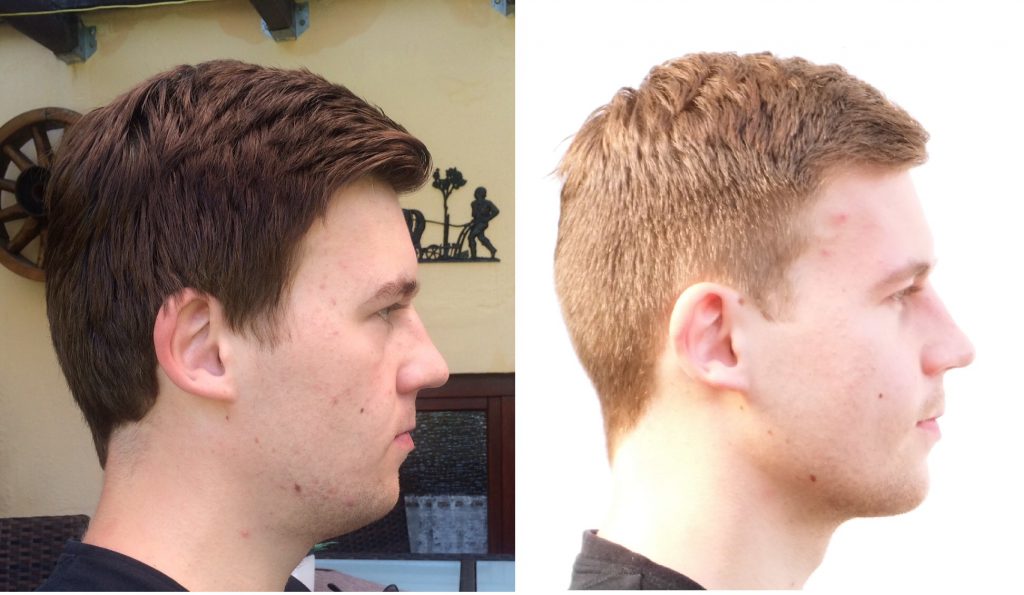 Nou lijkt dit je nu ook iets dat je zeker wil proberen, verwacht dan niet binnen 1 week resultaat. Je kaken gaan zich rustig ontwikkelen en je ziet dus pas na 1 jaar het werkelijke resultaat.
Om jullie wat voorbeelden te geven heb ik wat voor en na foto's van het internet geplukt. Daarbij hieronder een instructie video over Mewing. Wil je meer vergelijking zien, zoek maar eens op YouTube of Instagram. Veel succes!