Het nieuwe gamen met Pokémon Go en de toekomst
Het nieuwe gamen met Pokémon Go en de toekomst
Nog niet zolang geleden was het overal in het nieuws, een nieuwe rage was er in de wereld. Iedereen was ineens druk bezig met zijn smartphone om één van de Pokémons te vangen. De rage was zo enorm groot dat veel fanatieke spelers totaal niet meer in de gaten hadden wat er nou om hun heen gebeurde. Dit leverende soms lachwekkende maar ook regelmatig gevaarlijk situaties op. Sommige speelden Pokémon Go in de auto, midden op een snelweg of op het treinspoor. Al die gevaarlijke situaties brachten Pokémon Go slecht in het nieuws en mensen hadden er al snel een mening over.
Inmiddels zijn we alweer heel wat maanden verder en Pokémon Go is nog steeds een veel gespeelde game. Maar wat maakt Pokémon Go nu zo uniek? Het meeste bijzondere van de gameplay is dat je speelt in de echte wereld. De kaart die je ziet zodra je Pokémon Go hebt gestart is de wereld om je heen. Al snel zoek je naar het knopje om je poppetje te besturen maar die is er niet. Je bestuurt de game door zelf rond te gaan lopen, aan de hand van jouw locatie ziet de game waar je bent en waar je naar toe loopt. Onderweg kom je veel Pokémon tegen, die je door de camera op jouw telefoon in de echte wereld ziet. Zodra je een Pokémon tegen komt probeer je hem te vangen. De gameplay is dan ook erg simpel zorg ervoor dat je ze allemaal vangt.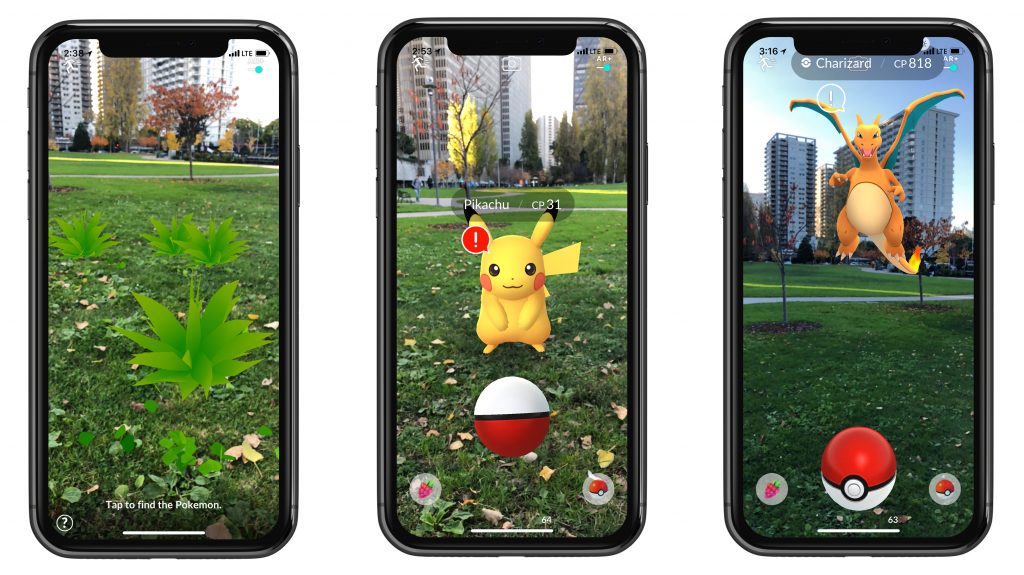 Naast het verzamelen van zoveel mogelijk Pokémon kun je ze ook laten evolueren naar een vernieuwde versie van zichzelf. Om de Pokémon te vangen heb je ballen nodig, deze ballen verzamel je door langs een Pokéstop te gaan. Je ziet deze Pokéstops op de kaart, loop ernaartoe en incasseer die Pokéballen of Besjes voor in het spel. Daarnaast zijn er hier en daar op PokéGyms, de plek waar je kan vechten met jouw Pokémon.
De enorme rage zoals die in het begin was is inmiddels wel over, maar toch zie je nog regelmatig mensen spelen in parken bij jou in de buurt. De gameplay is namelijk zo aangepast dat je steeds meer dingen samen met anderen moet doen. Hoe leuk is dat, je bent al de deur uit om je favoriete game te spelen en als je samenspeelt kun je nog veel meer bereiken.
Eén van de nieuwste evenementen in Pokémon Go is de Community Day. Komende Zondag 25 maart kun je vanaf 11 uur overal in de buurt maar voornamelijk in parken de Pokémon Bulbasaur vangen. De vorige keer was het ook enorm druk hier in het park en je zag dat iedereen enorm enthousiast was.
Voor deze blog ga ik niet te diep in op alle mogelijkheden die je hebt in Pokémon Go, het gaat namelijk om de nieuwe manier van gamen. Je hoeft niet meer thuis voor de tv te gamen met een zak chips en een fles cola. Nee met deze game is het de bedoeling dat je eropuit gaat, elkaar leert kennen en samenwerkt. Het succes van Pokémon Go heeft andere bedrijven ook op het idee gebracht om een soortgelijke game uit te brengen. Hieronder een overzicht van de games die jou misschien wel naar buiten laat komen.
Ghostbusters World – vang zoveel mogelijk spoken in de echte wereld.
Jurassic World Alive – Zoals de naam al zegt kun je in deze game Dino's vangen
Harry Potter Wizards Unite – Magie in die echte wereld doe je natuurlijk samen met Harry Potter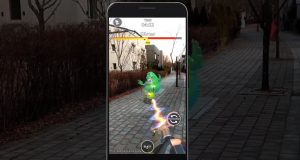 Naast deze 3 bekende namen zullen er nog veel meer AR-games komen. Augumented Reality Games zijn de toekomst en ik ben benieuwd welke nieuwe game de volgende rage zal zijn.  Wat denk jij? Sta je deze zomer nog volop Pokémon te vangen of ben jij druk bezig met het oefenen van de spreuken in Harry Potters wereld.