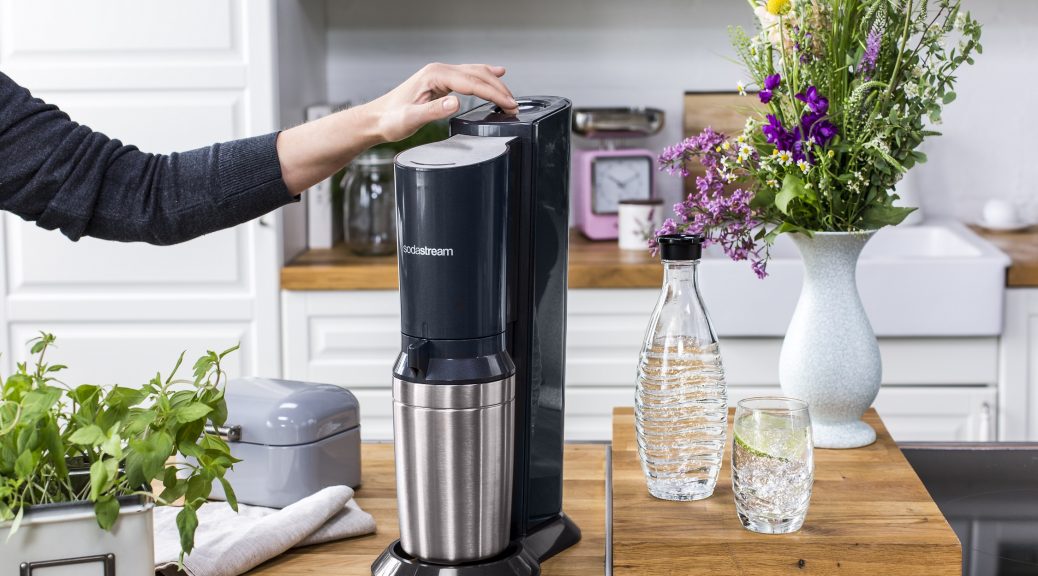 Maak je eigen frisdrank met de SodaStream
Maak je eigen frisdrank met de SodaStream
Waarschijnlijk heb je al wel eens van de SodaStream gehoord. Een aantal jaren geleden was dit apparaat ook al verkrijgbaar in Nederland. Het is een lange tijd stil geweest maar inmiddels is hij weer terug en volop verkrijgbaar in de winkels.
Ik drink regelmatig frisdrank, denk maar aan cola, rivella en ice tea. Maar altijd maar dezelfde frisdrank begint aardig saai te worden. En daarnaast heb je ook altijd een kast of tas vol met al die lege frisdrankflessen die weer ingeleverd moeten worden bij de supermarkt.
Een paar week geleden heb ik een SodaStream aangeschaft. Dit is een machine waarbij je zelf je frisdrank maakt. Je vult een fles met water, stopt hem vervolgens onder de SodaStream en drukt op de knop. De SodaStream zorgt er dan voor dat er koolzuur aan je water wordt toegevoegd. Doordat je zelf bepaald hoelang je de knop ingedrukt houd kun je dus zelf bepalen hoeveel prik je in je drankje krijgt. Na het toevoegen van koolzuur kun je zelf een siroop toevoegen voor jouw favoriete smaak.
SodaStream levert naast de machine ook verschillende smaken siroop, denk aan cola, sinas, 7up, ginger ale en energydrink. De siroop bevat minder suiker dan de frisdrank uit de supermarkt en je kunt zelf bepalen hoe sterk je hem maakt. Daarnaast kun je ook siroop van andere merken gebruiken of je voegt vers vruchtensap toe.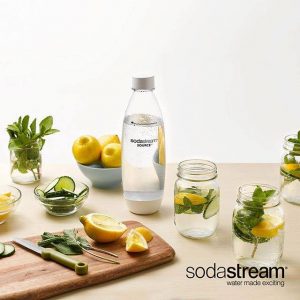 Ik ben zelf erg positief over het gebruik van de SodaStream. Mijn favoriete drankjes zijn ice tea lemon en een combinatie van cola en ginger ale. Ik maak de drankjes minder sterkt dan aanbevolen en dat bevalt mij zeer goed. Daarnaast scheelt het een hoop werk omdat ik geen lege flessen meer hoef weg te brengen en krijg je onverwacht visite, dan maak je zo even een nieuwe fles erbij. Het gebruik van de machine is super eenvoudig en je hebt volledige controle.
Drink jij ook veel frisdrank? Dan raad ik jou dit product zeker aan.