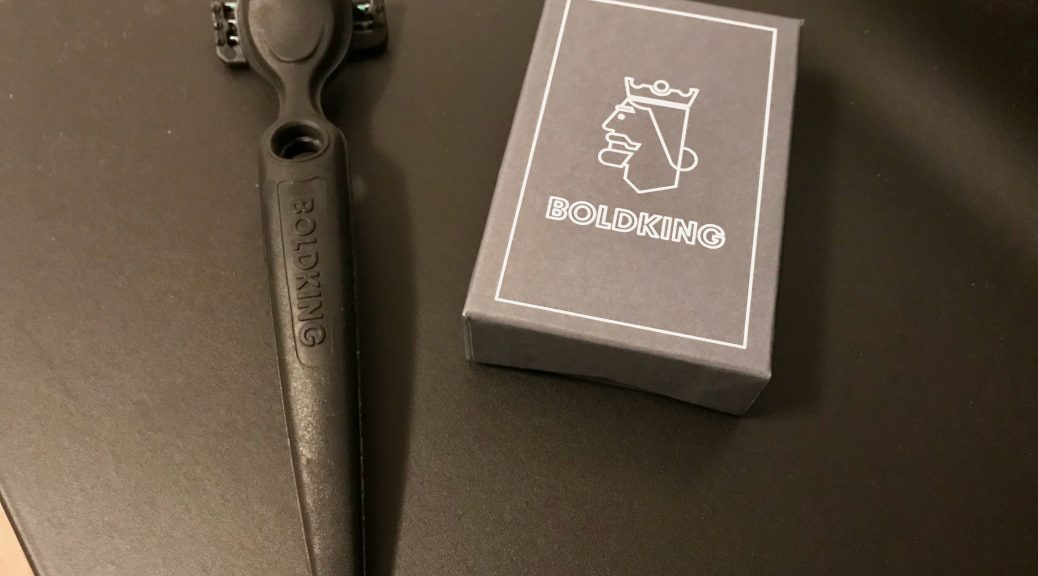 Scheren met de mesjes van Boldking
Scheren met de mesjes van Boldking
Elke man herkent het wel, scheren, scheren en scheren. De één moet het dagelijks bij houden de ander kan een paar dagen vooruit. Maar scheren kan soms ook erg vermoeiend zijn, dan heb je gewoon even geen zin en laat je het een dag extra staan. Resultaat je ziet eruit als een ongelikte beer.
Scheren doen de meeste mannen droog met een scheerapparaat of nat met een scheermesje en scheerschuim, gel of crème. Maar scheer je nat dan heb je nog een 2e probleem welk mesje moet je nou gebruiken? Aangezien mijn gezichtsbeharing zeer gering is en ook laat op gang is gekomen ben ik gestart met een scheerapparaat. Het voldoet voor die eerste paar kleine haren op je kin. Toen mijn gezichtsbeharing wat meer vorm begon te krijgen, ben ik overgestapt op scheermesjes.
Scheermesjes zijn er is vele soorten, je hebt goedkope wegwerpmesjes die je een paar keer kan gebruiken of de duurdere soorten waarbij er 4 en soms ook wel 5 mesjes op een rij zitten. In de reclame zeggen ze meestal, hoe meer mesjes hoe gladder het scheerresultaat. Maar bij meer dan 3 mesjes merk ik al weinig verschil.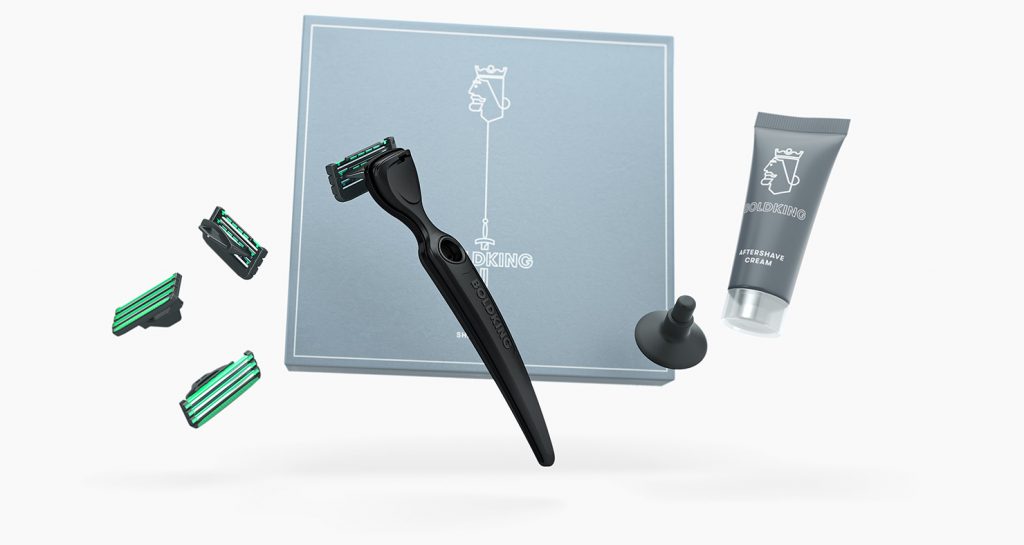 Boldking, de naam komt je vast wel bekend voor. Voornamelijk van de reclame op TV. Boldking is een abonnementsdienst waarbij je elke periode een setje van 4 mesjes thuis bezorgt krijgt. Dit kan elke 2 week, maand of om de maand zijn. Ze bieden tevens de mogelijkheid om de gebruikte mesjes retour te sturen zodat ze daarna gerecycled kunnen worden. Heel eerlijk gooi ik ze gewoon in de prullenbak.
De mesjes zitten in een flexibele scheerkop waarbij er 3 mesjes achterelkaar zijn geplaatst. Er zit veel ruimte tussen de mesjes en dat vind ik fijn aangezien je de haartjes er makkelijk tussen weg spoelt. De houder die bij jouw eerste start set wordt geleverd, heeft een klein zuignapje zodat je hem gemakkelijk in de douche of op een tegel kan plakken. Ik heb een abonnement van 4 mesjes per maand voor maar 10 euro.
Naast de mesjes van Boldking gebruik ik de scheercrème van Rituals. Hiermee heb ik een zeer glad scheerresultaat en achteraf geen last van ingegroeide haartjes.
Welke combinatie scheermesje en scheerschuim gebruik jij? Laat het weten als reactie hieronder.