Wat eten we vandaag? Probeer eens vegetarisch!
Wat eten we vandaag? Probeer eens vegetarisch!
Heb jij dat ook? Dat je elke dag maar weer moet bedenken wat voor maaltijd je moet maken. Voor jou alleen of voor je vriend, vriendin of gezin. Maar ook als je vrienden hebt uitgenodigd voor een gezellig maaltijd samen. Bedenken wat je moet maken is altijd een uitdaging. Ik hou er persoonlijk niet van om 2 dagen hetzelfde te eten, ook ben ik niet dol op gekookte aardappels of om regelmatig pasta gerechten te eten. Als ik dan na het werk de supermarkt in loop ben ik vaak wel een aantal minuten bezig om mijn maaltijd samen te stellen.
Nou kennen we allemaal de maaltijdboxen van Hello Fresh en Marley Spoon, maar als je alleen bent of niet veel te besteden hebt dan is dit veel te kostbaar. Heb je een wisselend leven en ben je niet elke dag thuis voor eten dan is een maaltijdbox ook geen goede keuze.
Ik hou van eten maar niet van eten bereiden. Tuurlijk kook ik wel gewoon elke dag maar probeer het dan vaak simpel te houden. Maar simpel hoeft niet gelijk ongezond te betekenen, sterker nog ik eet nu vaak gezonder dan toen ik nog een relatie had. Daarnaast ben ik altijd in om iets nieuws te proberen. Zo dus ook vegetarische of veganistische gerechten.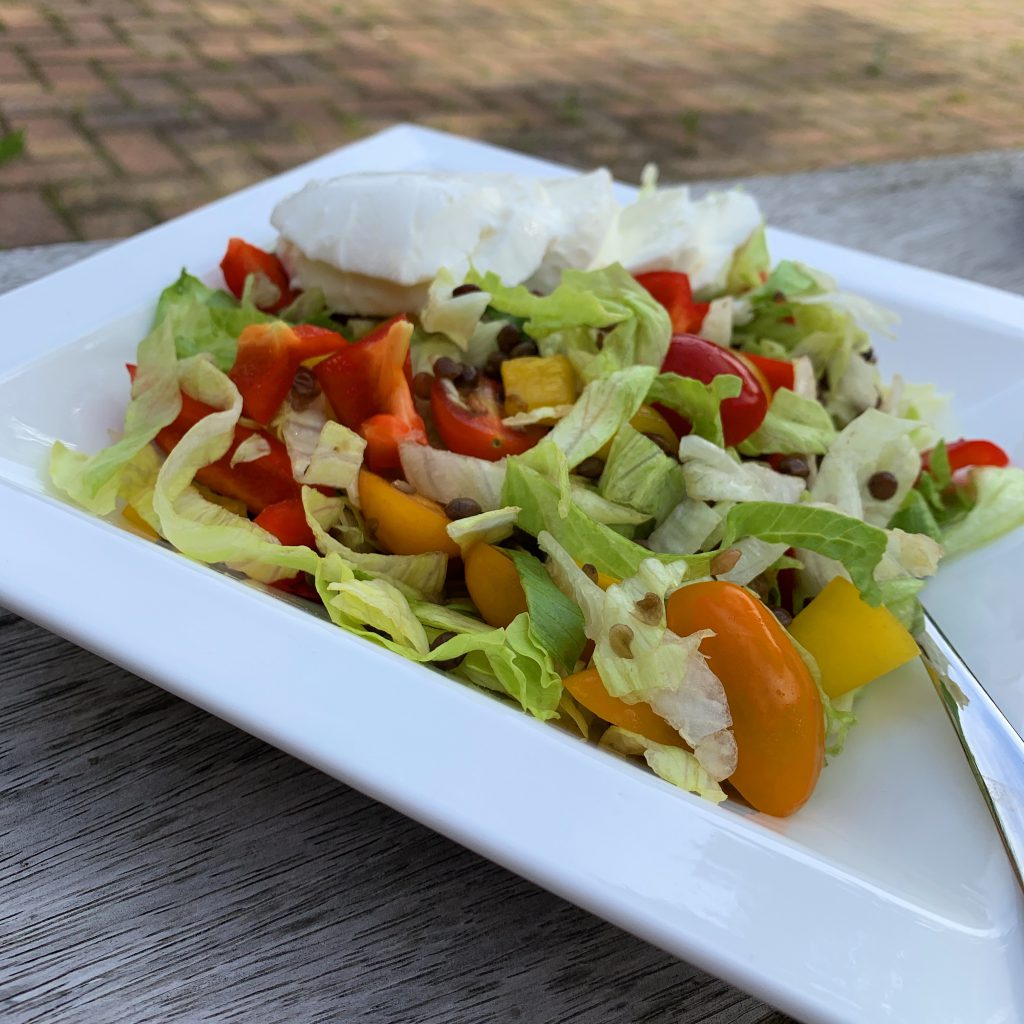 De meeste mensen die ik vraag vereisen bij elke maaltijd een stuk vlees, vis of gevogelte. Als ik dan een vleesvervangers voorstel dan komen ze al snel aanzetten met nep vlees producten. Ja voor iemand die geen vlees wil eten maar er wel behoefte aan heeft kunnen de nep of namaak producten een uitkomst zijn. Maar je kunt ook gewoon een vlees product weg laten.
De laatste tijd ben ik dol op diverse soorten bonen en linzen. Ze zijn erg voedzaam en bevatten veel eiwitten. Maak je een gerecht met bonen dan zal je al snel merken dat je het vlees helemaal niet mist. Probeer maar eens een Chili sin Carne, of te wel een zelfgemaakte chili zonder vlees.
Naast het weglaten van vlees in jouw maaltijd zijn vegetarische producten of veganistische producten ook steeds toegankelijker. Gisteren kwam ik in de supermarkt nog vegan kaas plakken of kaas rasp tegen. Helemaal vrij van koemelk, lactose en andere ongemakken. Ik heb gekozen voor de vegan kaas rasp en daar lekker een ovenschotel van gemaakt, vol met verse groenten. Oké heel eerlijk dacht ik eerst zal dit wel lekker zijn, maar eenmaal op mijn bord was het sneller op dan verwacht.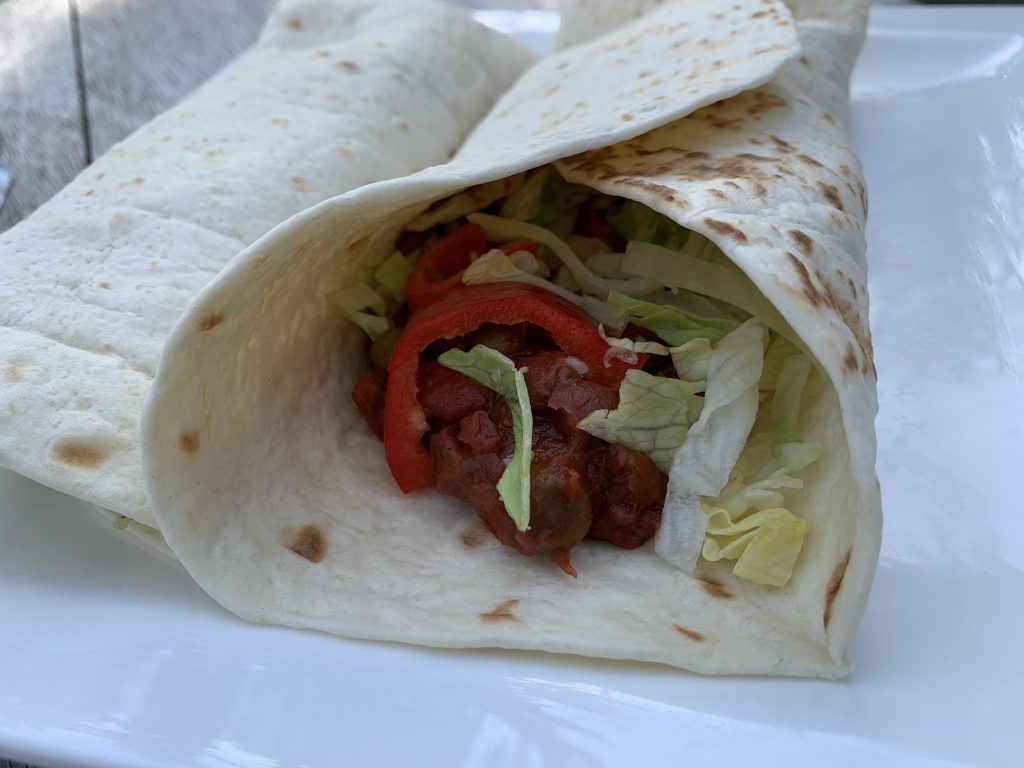 Ook als je uit eten gaat bieden restaurants steeds meer Vega gerechten aan. Wil je dus een keer iets totaal nieuws proberen, kies dan voor Vega in plaatst van een medium biefstuk. Een ingredient waar ik helemaal dol op ben is haloumi, dit is een soort Griekse geitenkaas die door zijn speciale eiwit samenstelling ook gebakken en gegrild kan worden zonder te smelten.
Wat ik nog belangrijk vind om hier aan toe te voegen is dat ik helemaal geen vegetariër ben. Ook ik zal gewoon gezellig vlees eten tijden eens barbecue. Maar elke dag vlees is tegenwoordig niet meer nodig. Ik zie mijzelf als een echte flexitariër.
Eet jij wel eens Vega of Vegan? Wat voor gerechten zijn dan jouw favoriet?