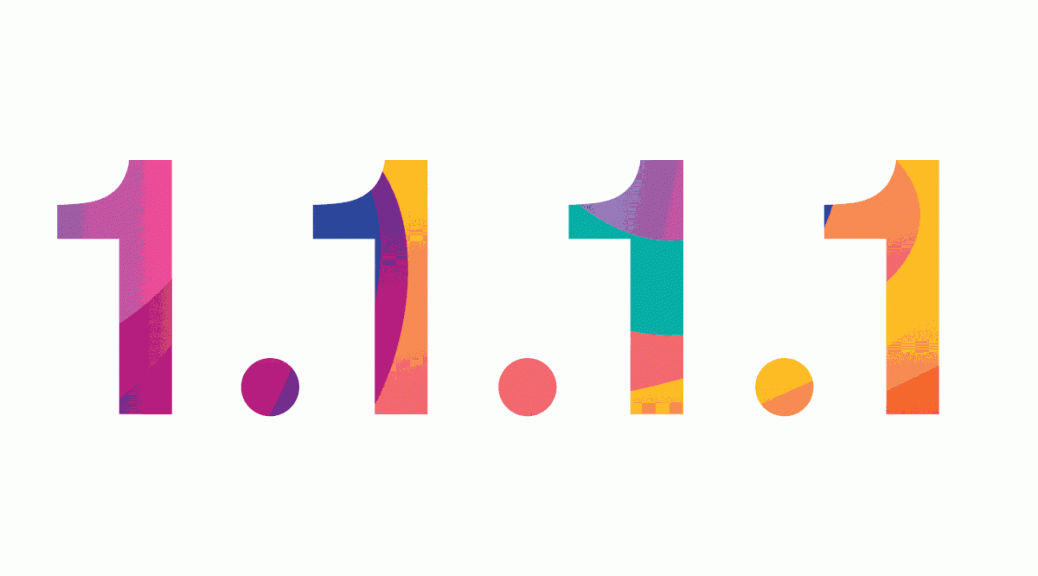 Gratis sneller internet en meer privacy
Gratis sneller internet en meer privacy
De titel van dit bericht doet vermoeden dat jouw internetsnelheid gratis versnelt kan worden. Dit is gedeeltelijk waar en het werkt ook nog eens super simpel. Maar voordat ik jullie vertel hoe je het moet instellen eerst even wat achtergrondinformatie. Het internet werkt doormiddel van verschillende technieken, één van deze technieken is DNS wat staat voor Domain Name Server. DNS kun je vergelijken met het telefoonboek van het gehele internet. Het werkt als volgt, je typt in jouw webbrowser de URL in. De URL is de naam van de site zoals deze https://jeroenvindt.nl vervolgens zoekt de browser in het DNS op wat het echte adres is van de site en dat is 81.169.145.95.
Standaard staat jouw DNS ingesteld op de DNS-server van jouw internetprovider, heb je Ziggo dan zoekt de browser eerst het juiste adres op via de DNS van Ziggo. Een tijdje geleden had Ziggo een grote storing in zijn DNS-server waardoor een groot aantal mensen niet kon internetten. Wie weet kun jij het nog wel herinneren, via een omweg kon je in jouw router de DNS-instellingen veranderen naar die van Google 8.8.8.8 waardoor jij wel gewoon kon internetten.  Wellicht heb je toen ook jouw DNS-instellingen veranderd en maak je hier nog steeds gebruik van.
Het nadeel van het gebruik van een standaard DNS-server is dat deze vaak niet zo snel werkt, het kan dan erg lang duren voordat de browser de juiste site heeft gevonden. Wat ook belangrijk is om te weten dat de DNS-server dus al jouw internetverkeer binnen krijgt, stel je voor dat de beheerder van de DNS hier een lijst van maakt en zo dus weet wat jij allemaal doet op internet. Nou dat is niet zo'n fijn gevoel en gelukkig zijn hier ook regels en afspraken over gemaakt.
Wat je kunt doen om je internet sneller te maken, oftewel dat jouw browser sneller de juiste pagina vindt is het instellen van een snellere DNS-server. Nou Google biedt al langere tijd zijn eigen openbare DNS-server aan en zo zijn er nog meer bedrijven die dat doen. Deze week is er een nieuwe DNS-server gelanceerd die veel snelheid en privacy belooft.
1.1.1.1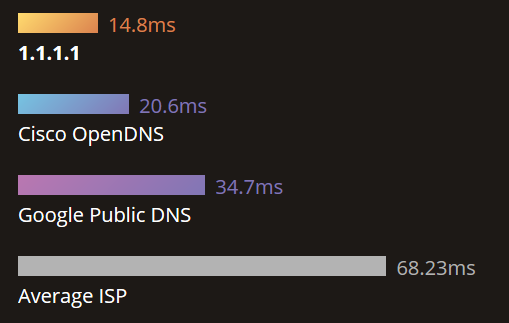 Cloudflare heeft op 1 april (geen grapje) zijn nieuwe DNS-dienst beschikbaar gemaakt voor iedereen. Daarbij geven ze aan dat ze sneller zijn dan bijvoorbeeld Google en het belangrijkste zekerheid van meer privacy. Voordat deze nieuwe dienst is gestart is Cloudflare eerst in gesprek gegaan met diverse browsermakers wat zij nu wensen van een goede DNS-server. Het antwoord dat ze kregen is meer privacy voor de gebruiker, het liefste wilden ze dat de database met gegevens maximaal 1 week wordt bewaard. Cloudflare dacht dat kunnen wij beter en hebben een DNS-server gemaakt waar de logbestanden maximaal 24 uur worden bewaard. Nou zou je denken wat doen ze met die log bestanden, nou die worden gebruikt om misbruik te voorkomen en foutopsporing uit te voeren.
Begin deze week op 2 april heb ik thuis de Cloudflare DNS-server ingesteld bij mij thuis en ik merkte direct al dat sites sneller geladen worden. Nou moet ik heel eerlijk zijn je hoeft geen wonderen te verwachten en denken dat alles ineens supersnel gaat maar over het algemeen duurt het laden van een site korter dan voorheen. (Mijn vriend zegt: "de Ziggo Go app werkt nog steeds niet goed met de Chromecast dus ik merk er niks van" maar dat is weer een heel ander verhaal 😉 )
Installatie
Ben je ook enthousiast geworden en wil je deze nieuwe dienst ook thuis proberen dan kan dat op een aantal manieren. Je kunt de DNS-server aanpassen in jouw modem of router of je stelt het per apparaat in die je gebruikt. Alle instructies staan al op de site van het bedrijf: https://1.1.1.1/nl/  Kom je er zelf niet uit, vraag dan een slimme jongen in jouw omgeving om je hierbij te helpen.
Wil je nou meer weten over de Cloudflare DNS-dienst lees dan hun nieuwsbericht via de volgende link: Aankondiging 1.1.1.1 de snelste privacy eerst DNS-dienst
Heb je de 1.1.1.1 DNS-server ook ingesteld laat dan weten via de reactie of jij een verschil merkt?