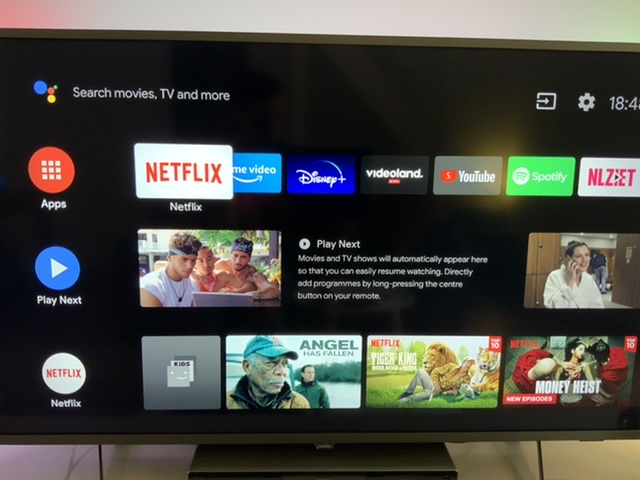 Het nieuwe tv kijken – 6 maand later
Het nieuwe tv kijken – 6 maand later
Een half jaar geleden heb je kunnen lezen, dat ik mijn tv abonnement heb opgezegd en volledig ben overgegaan naar streaming tv. Daarmee bedoel ik tv kijken met alleen de digitale apps. Het is een stap die jij misschien in de toekomst ook gaat maken. Want tv kijken met alle reclame, wie wordt daar nu nog vrolijk van?
In het begin was het eerst wel even wennen, normaal zette ik de tv aan voor het achtergrond geluid of was ik bezig met het zappen tussen de verschillende zenders. Als je geen tv zenders meer hebt, gaat dat dus niet meer. Maar al snel had ik daar mijn antwoord op gevonden. Youtube, want met Youtube kun je ook uren lang tv kijken of het als achtergrond geluid gebruiken. Voordeel is ook nog eens dat Youtube automatisch afstemt op de dingen waar jij graag naar kijkt. Er is wel 1 nadeel, het aandeel reclame op Youtube wordt steeds groter. Daar is wel een oplossing voor, Youtube Premium waarmee je dus zonder reclame kijkt of je maakt gebruik van een ad-blocker waardoor je ook geen reclames meer ontvangt. Voor mij is dat laatste middel momenteel nog de beste en goedkoopste optie.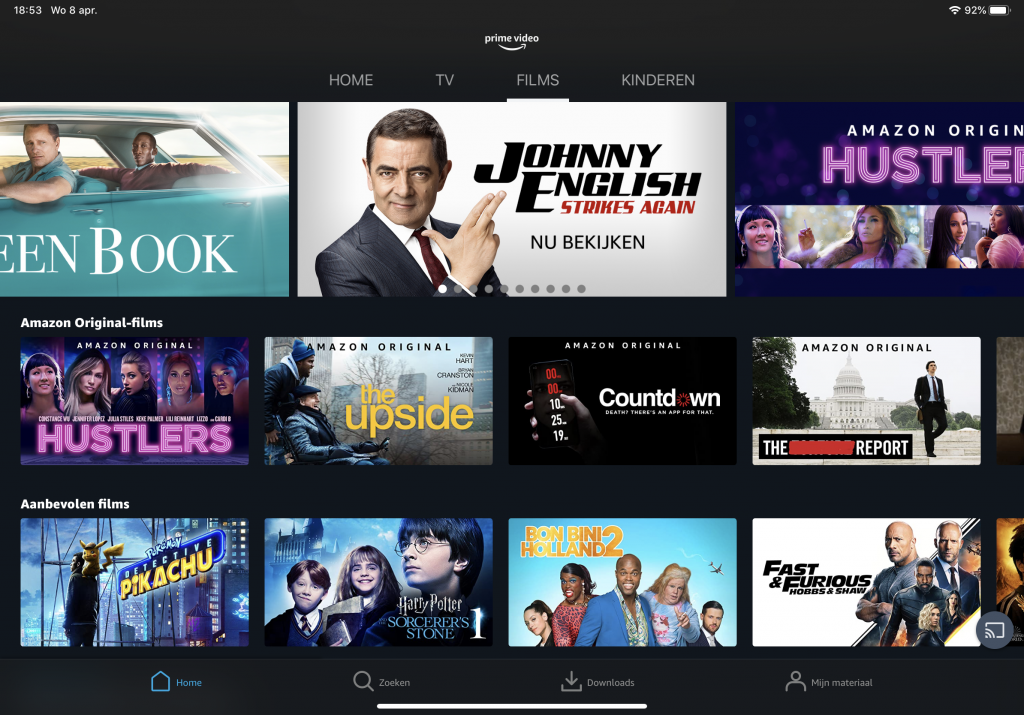 Laatst waren mijn ouders op visite en mijn vader die kijkt bijna standaard om 20:00 uur het journaal. Je zou denken, dat lukt niet zo makkelijk zonder tv zenders. Maar tegenwoordig heeft de NOS een uitgebreide tv app, waar je alsnog het laatste nieuwe mee kan bekijken.
Dan heb je nog het volgende, je weet wel het tv programma waar iedereen over praat. Wie is de Mol of Temptation Island, ook daar kun je tegenwoordig reclame vrij en gemakkelijk naar kijken via bijvoorbeeld Videoland of NLZiet.
Maar aan al die verschillende abonnementen zit natuurlijk ook een prijskaartje. Het opzeggen van je tv abonnement en deze vervangen voor alle streaming diensten, ja dat kan helaas niet uit. Wel kun je ervoor kiezen om deze abonnementen met elkaar te delen. Binnen je gezin wordt dit in bijna elke app wel toegestaan. Hierdoor kun je toch alle streaming diensten gebruiken, maar betaal je niet de hoofdprijs.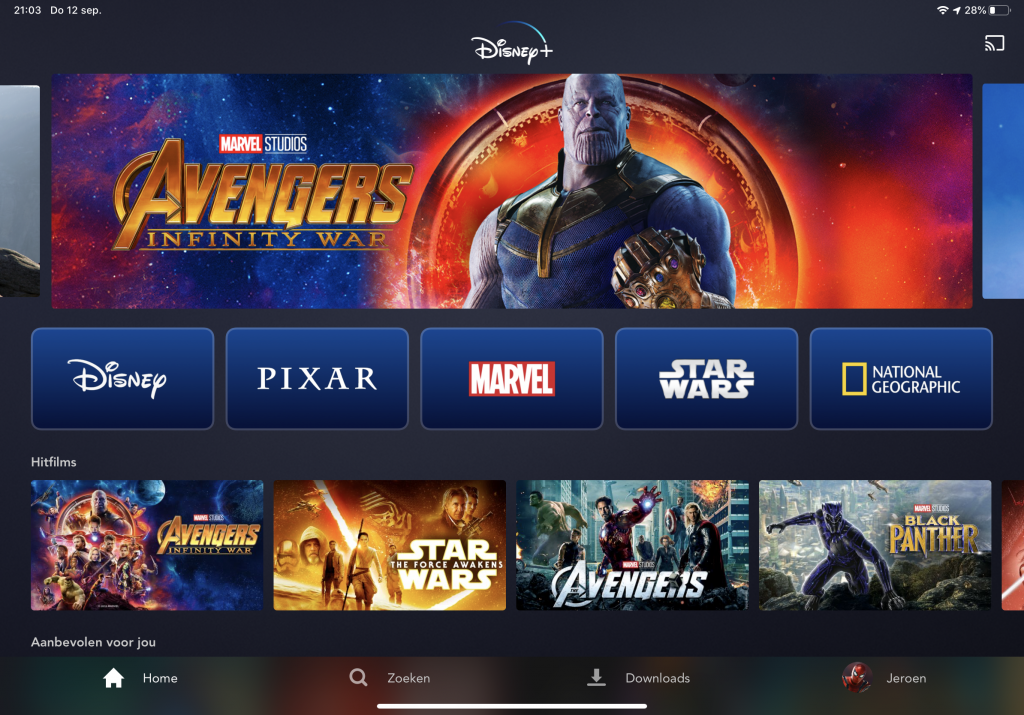 Overzicht Streaming diensten die ik nu gebruik.
Netflix
Amazon Prime
Youtube
Videoland
Disney+
Apple TV+
NLZiet
NPO Gemist
NOS
KIJK
VTM Go
Zoals je ziet een behoorlijk lijstje met elk een ander aanbod. Ik zal ze allemaal nog gaan toelichting in een blog. Maar heb je een voorkeur waar je meer over wilt weten. Laat dan hieronder een berichtje achter.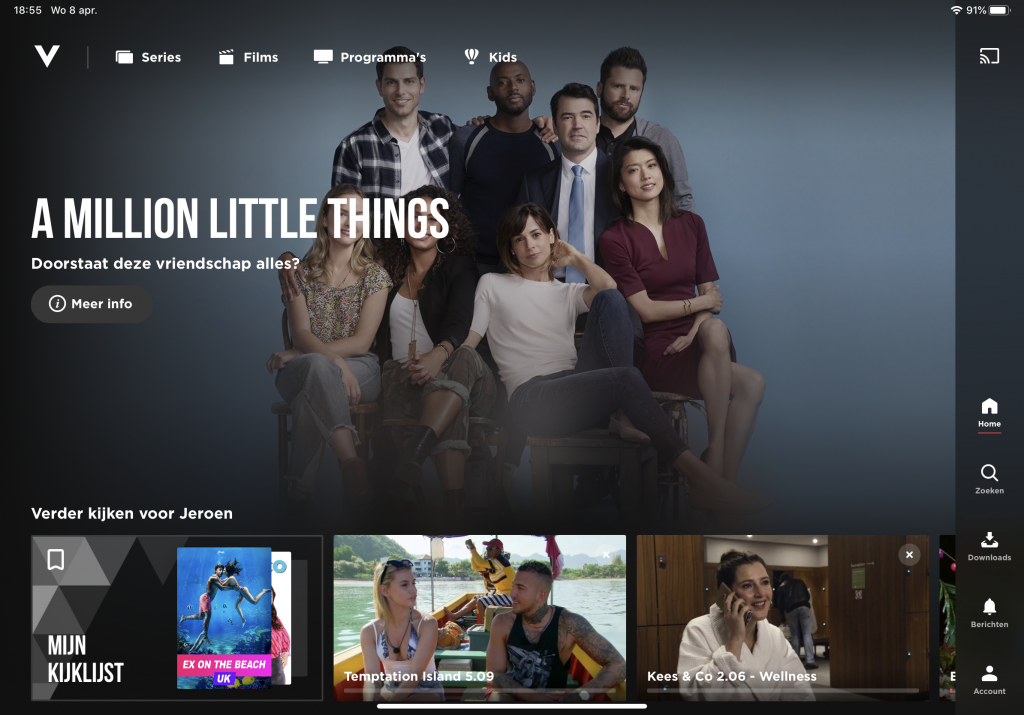 Mijn conclusie, alleen maar tv kijken via de digitale apps werkt voor mij prima. Ik kijk gemiddeld 2 uur per dag tv en die wordt dan opgevuld door een leuke film of serie. Het grootste voordeel is dat je alles kan kijken op het moment dat het jou uitkomt. Is het om 2 uur in de middag, of om 11 uur in de avond, je bent niet meer afhankelijk van het aanbod van de tv zenders.