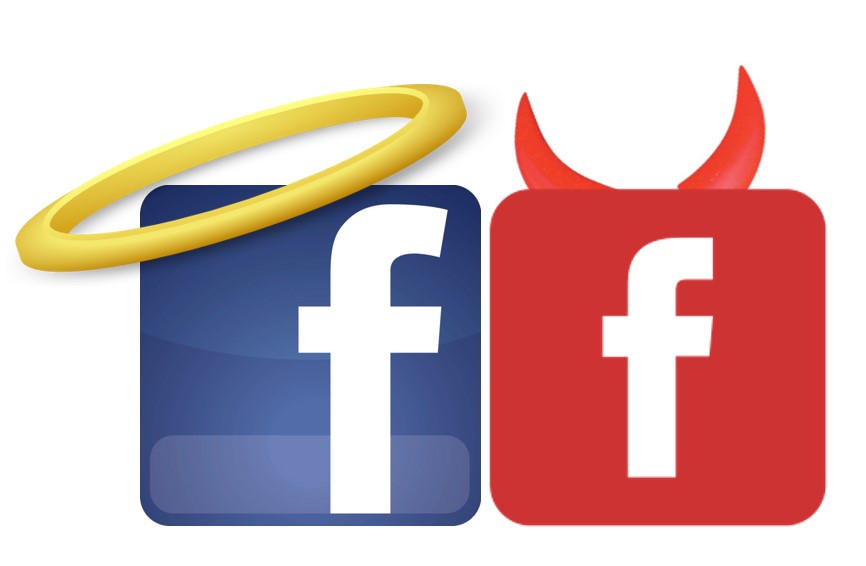 Heb jij Facebook al verwijderd?
Heb jij Facebook al verwijderd?
De eerste ervaringen in Nederland met Sociale Media begonnen met Hyves. Het was de uitvinding van de toekomst, op zijn hoogte punt begon iedereen er gebruik van te maken. Mensen kwamen weer in contact met oude bekenden, oud klasgenoten, verloren familieleden en leerden ook nog eens nieuwe mensen kennen. Daarnaast was het ideaal om je dagelijkse bezigheden te delen met al je volgers op Hyves. Het leuke aan Hyves was ook nog eens dat je jouw eigen pagina helemaal kon aanpassen naar jouw wensen.
Ik kan mij nog herinneren dat mijn eerste echte smartphone (de Sony Xperia X10) een tijdlijn functie had, zelf voor Hyves was daar een plug-in voor waardoor ik update van al mijn volgers direct kon bekijken. Daar maakte ik toentertijd enorm veel gebruik van. Alleen de grootste irritatie op Hyves waren de vele verzoeken die je kreeg van vrienden voor spelletjes. Ik ben zelf niet zo'n spelletjes fan maar kreeg echt hele lijsten aan verzoeken, daardoor werd het overzicht tussen de serieuze vrienden berichten en spelletjes moeilijk te zien. Helaas kwam Hyves daar zelf ook achter waardoor er een einde kwam aan het platform.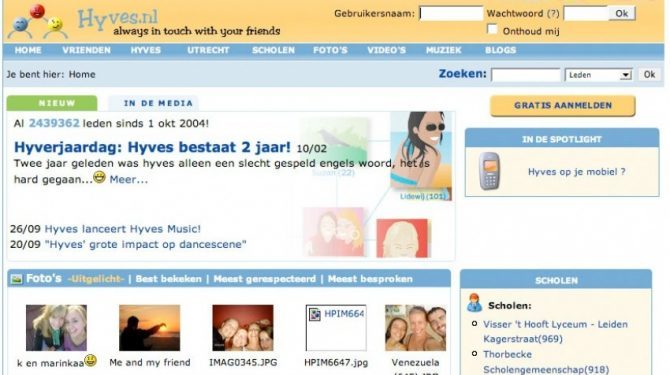 En toen was daar Facebook, een soortgelijke Sociale Media Platform als Hyves maar dan voor over de hele wereld. Je kon nu ook in contact komen met bekenden die aan de andere kant van de wereld leven. Het heeft even geduurd maar Facebook werd al snel door bijna iedereen gebruikt. En nu werd er deze week een oproep gedaan om Facebook te verwijderen. De hele wereld is in shock Facebook heeft vele gigabytes aan persoonlijke data gedeeld met anderen. Tja en daar houden we nou eenmaal niet van, ook Facebook realiseerde dat ze hiermee te ver zijn gegaan en hebben er zelfs een hele krant pagina met sorry aan besteed.
Er is al langere tijd een optie op Facebook om je verzamelde data te downloaden. (Je vindt deze optie onder het kopje algemeen in je instellingen). Nadat bekend is geworden dat er nogal veel data van jou gedeeld wordt zijn mensen dit massaal gaan downloaden. Nu blijkt dat Facebook meer dan alleen je profiel gegevens op zijn servers heeft staan. Filmpjes, foto's, bel en sms-geschiedenis en nog veel meer blijkt er allemaal verzameld te zijn. Misschien heb je een aantal dingen zelf al verwijderd maar staan ze nog wel op de servers van Facebook. Probeer het zelf maar eens te downloaden en kijk wat ze van jou allemaal hebben bewaard.
Maar naast het grote data verzamelen en verspreiden, wat heb je nu nog aan Facebook dan? Als ik mijn tijdlijn door heen scrol zie ik voornamelijk filmpjes en grappige berichten van mensen die ik nooit heb gekend. Heel af en toe staat er nog een leuk bericht tussen van mijn vrienden. Facebook is wel leuk hoor om dingen te delen, vooral deze blogs deel ik via Facebook met jullie. Maar ondanks dat ik Facebook niet zo veel meer gebruik ben ik er nog niet aan toe om het te verwijderen.
Naast Facebook maak ik gebruik van nog een aantal Sociale Media Platformen. Instagram, Snapchat, Twitter en LinkedIn zijn de meeste gebruikte. Ik verwacht dat er in de toekomst nog wel meer bij gaat komen of misschien wel een echte Facebook vervanger net als bij de sluiting van Hyves.
We zullen gaan zien wat de toekomst brengt, ik ben heel erg benieuwd! Gebruik jij nog vaak Facebook of heb je al een alternatief gevonden?