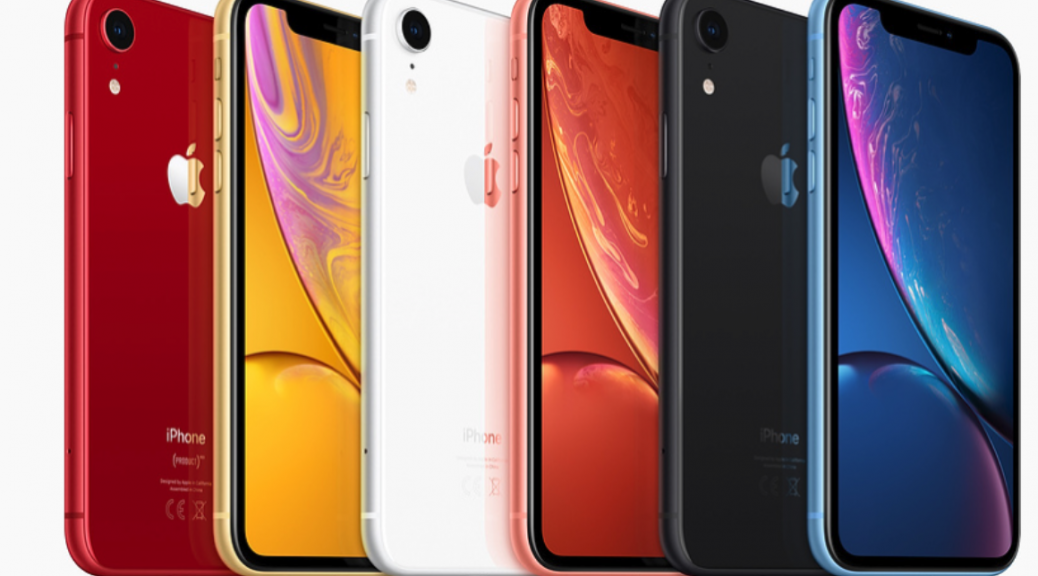 Een nieuwe iPhone
Een nieuwe iPhone
Mijn eerste mobieltje was een KPN Swing 200, echt een oerdegelijke telefoon met basisfuncties. Daarna werd het een Nokia 3510i met kleurenscherm en deuntjes die je zelf kon kiezen. Telefoons werden toentertijd steeds moderner en er kwamen elke dag wel nieuwe modellen uit. Na de Nokia had ik een hippe Motorola met stereo geluid en hippe kleurtjes. Maar dat duurde niet lang voordat ik overtuigd was van de hippe telefoons van Sony Ericsson, ik herinner mij nog de k800i met de beste camera van die tijd. Ook volgde er een Sony Ericsson met touchscreen en wifi maar die had nog geen apps. De eerste echte smartphone was de Sony Ericsson X10. Daar was ik dan ook dolblij mee, toegang tot diverse apps en heel veel mogelijkheden. Er volgende veel smartphones van Sony, de Arc, Z, Z2 en toen lag voor het eerst mijn scherm in 10.000 stukjes op de grond. Uit nood bestelde ik een Wiko telefoon totdat ik weer mocht verlengen voor een nieuwe smartphone. De ervaring van de Wiko leerde mij dat het tijd was om iets nieuws te ontdekken.
Android smartphones hadden jaren lang mijn voorkeur, je kon immers heel veel zelf aanpassen en aangezien ik het nogal leuk vindt om met mijn telefoon te prutsen installeerde ik ook regelmatig eigen android versies. Nadeel van android is het snel oud worden van de telefoon, software update vinden maar zeer zelden plaats en na 2 jaar ben je echt toe aan een nieuwe.
Naast mijn android smartphone maakte ik al gebruik van een Macbook een iPod toch en meerdere Apple producten. Maar voor de iPhone had ik nog nooit gekozen, waarom? Nou android had altijd een voorsprong op de iPhone ten opzichte van de functies. Op het moment dat de iPhone 7 uit kwam was de voorsprong erg klein en bracht Apple eindelijk een waterdichte smartphone uit met alle functies die ik belangrijk vond. Zo was daar het moment dat ik mijn eerste iPhone kon ophalen en de wereld van Apple nog meer kon betreden.
Inmiddels ben ik alweer 2 jaar verder en heeft mijn iPhone 7 nooit verveeld. Regelmatig software updates en nieuwe functies waardoor mijn iPhone altijd nieuwe bleef. Het was voor mij dan ook een grote teleurstelling dat Apple 1 jaar later zijn iPhone totaal op de kop gooide en de iPhone X uitbracht. En dat in de plaats van de verwachte iPhone 7s die nooit gekomen is. Reden van Apple was het tien jarige bestaan van de iPhone en de wereld zat weer op iets nieuws en innovatiefs te wachten. Mijn iPhone 7 was nog prima maar het prikkelde wel even toen ik de nieuwe iPhone X zag.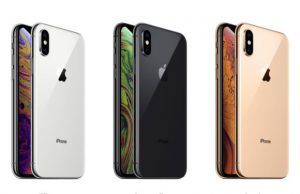 Gelukkig kon ik gewoon door met mijn iPhone 7 en zo zijn we een jaar later met nog weer 3 nieuwe iPhones. Ongelofelijk maar waar zelf mijn iPhone 7 heeft mij gedeeltelijk in de steek gelaten. De trilfunctie werkt sinds deze zomer niet meer. Naar mijn mening heeft hij het gewoon begeven maar volgens mijn vriend was de oorzaak het schoonmaken onder de kraan waarna het trillen is gestopt. Hoe dan ook, hij trilt niet meer en ik heb geen zin om hem te laten repareren. Eigenlijk wil ik gewoon een nieuwe iPhone.
Dit jaar introduceerde Apple 3 nieuwe modellen, de iPhone Xs, de iPhone Xs Max en de iPhone Xr. Natuurlijk zijn de mooiste en meest uitgebreide iPhone Xs en Max het mooiste. Maar naar mijn mening zijn ze veel te duur op de markt gebracht. Het goedkoopste exemplaar van de iPhone Xs kost maar liefst 1159 euro. Dus was het tijd om eens even goed te gaan kijken wat ik nu echt nodig ben in de nieuwste iPhone.
De iPhone Xs (max) is het paradepaardje van dit jaar, 2 smartphones met dezelfde specificaties met als enig verschil de grote van het toestel en de grote van de accu. De toestellen hebben een dubbele achter camera voor het maken van de mooiste foto's en een OLED scherm met 3D touch voor het beste schermkwaliteit. De iPhone Xr heeft alles gelijk aan de iPhone Xs (max) maar met het verschil dat er maar 1 achter camera aanwezig is en een LED scherm zonder 3D touch heeft. Daarnaast is de iPhone Xr wel wat groter dan de kleine Xs maar hierdoor is er wel ruimte voor een grote accu met een zeer interessante accuduur.
Voor mij was de twijfel dan ook best groot, ik hou van alle nieuwe snufjes en de vele opties, maar is die iPhone Xs van 1159 euro het geld nu echt waard of kies ik de iPhone Xr van 859 euro. Na het lezen van wat reviews op internet heb ik uiteindelijk een beslissing kunnen maken. Het wordt de iPhone Xr! Wat gaf de doorslag? Nou als je voor het beste toestel 300 euro meer moet betalen en de verschillen zijn geen 300 euro waard dan is de keuze snel gemaakt. En zeg nou zelf, die 6 vrolijke kleuren geven hem toch ook al een voorsprong. Welke kleur het gaat worden, daar moet ik nog even over nadenken, mijn vriend houd van Rood en Geel, ik denk zelf aan Blauw.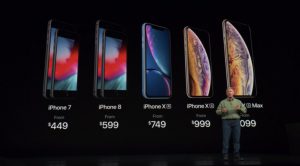 Sta jij ook op het punt om een nieuwe iPhone te kopen?? Kies jij dan voor de iPhone Xs (max) of de Xr? Of kies je voor een ouder model zoals de iPhone 7 (plus) of iPhone 8 (plus). En als je snel bent kun je zelfs nog kiezen voor het model van vorige jaar de iPhone X die niet officieel meer door Apple wordt verkocht! Laat het weten als reactie.
P.s. wil je meer weten over de specificaties van elke iPhone of het verschil weten. Inmiddels weet ik echt alles over de iPhones dus laat het mij weten!